The IPL auctions are round the corner and a lot of discussions are on at present on which team would be spending how much on their acquisitions. As we have seen several times in the past, the IPL franchises don't hold back and spend astronomical sums on different players, even the unknown ones. Sometimes those purchases work, sometimes they don't.

While it remains to be seen how things go this year, we have gone down memory lane and prepared a list of the five biggest flops in the IPL history; players on whom the franchises invested a lot, but who somehow simply could not provide them with the desired returns. Take a look.
Andrew Flintoff - Chennai Super Kings, IPL 2009:
Bought for a whopping sum of USD 1.55 million, this star all-rounder from England turned out to be a real dud for the Chennai franchise as he could only feature in three games for them. In the matches that he played, Flintoff could only muster 62 runs and pick up three wickets before he was forced out of the tourney due to a knee injury.
Robin Uthappa - Pune Warriors India, IPL 2011:
It was surprising to all when the new entrant to the IPL, Pune Warriors, spent a hefty USD 2.1 million on Robin Uthappa. The batsman had not even established himself well in the national side and one wondered what value he would bring to the side. Uthappa could not live up to the colossal amount and only managed a measly 175 runs in 15 matches with one fifty.
Dan Christian - Deccan Chargers, IPL 2011 and 2012:
A little-known Australian all-rounder who had only played three internationals for his national team was bought by Deccan Chargers for USD 900,000. Dan Christian played two full seasons for the franchise and managed 335 runs and 19 wickets in 21 matches. The Deccan Chargers really wanted him to work and gave him several opportunities but the move to buy him turned out to be a real loss for the IPL side.
Saurabh Tiwary - Royal Challengers Bangalore, IPL 2011: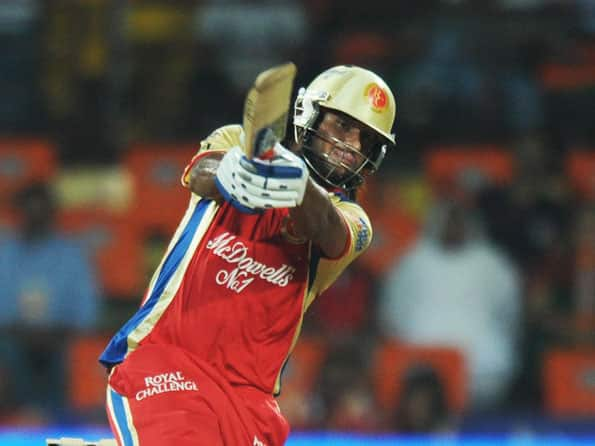 This hard-hitting batsman from Jharkhand had done very well for Mumbai Indians in the 2010 season. Hence, the Royal Challengers Bangalore (RCB) did not think twice to buy him for a cool USD 1.6 million. However, Tiwary was found wanting on countless occasions and despite his side reaching the finals that year, he just managed 187 runs in the 16 games he played. He was provided opportunities to feature in all the games RCB played but did not even have one fifty to show for it.

Abhishek Nayar - Pune Warriors, IPL 2013:
66 runs in nine innings with two wickets. That is what Abhishek Nayar had to show for his USD 675,000 purchase by the Pune Warriors in IPL 2013. The talented Mumbai batsman was known for his ability to hit big and also play match-changing innings. However, things simply did not work for him in the 2013 edition as he struggled with timing and confidence badly. This was clearly one of the biggest flops in IPL history.