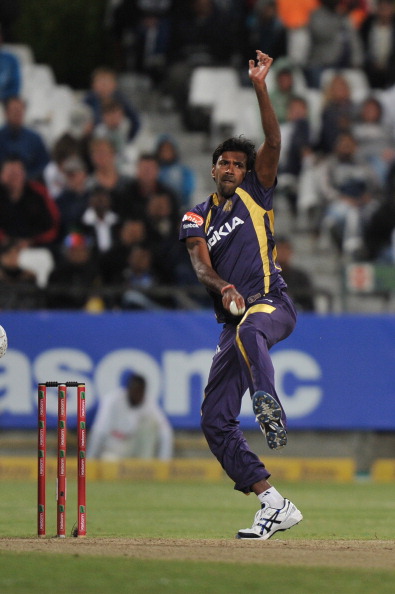 The Kolkata Knight Riders have announced that former Indian medium-pacer will be there bowling coach of the team for the upcoming season of the Indian Premier League (IPL).
Balaji told TOI, "I have had three fantastic years with the franchise, and now to be part of the team as their bowling coach is a huge honor,"
Balaji, who played for the Kolkata Knight Riders from 2011 to 2013. The 35-year-old Indian pacer believes that the KKR has a great mix of players to bag the title once again. Balaji stated, "I know everyone in that dressing room and have had the pleasure of playing alongside Jacques Kallis (the current coach). When you look at the team, it has a good bunch of boys who are keen to do well - and having won the title before -they know what it takes to be a champion again,"
Balaji talk about his role in the team, "It will be to groom the bowlers and ensure that they maximize the potential each time they are on the field. Having been part of the IPL, I know what a bowler goes through and the rigors of this sport. I hope to be able to share my insights with the bowlers."
When the upcoming season of the IPL will start that time his stint with the Tamil Nadu Ranji team would help him, believes Balaji. The pacer added, "The formats may be different - from multi-day matches to Twenty20s - but the roles are similar. I will be interacting with the boys, and that's something I have thoroughly enjoyed in the Tamil Nadu team. I am certain it will be no different with the KKR unit as well,"
Balaji, who is doing well in the ongoing season of the Ranji Trophy with the Tamil Nadu pacers for example K Vignesh, T Natarajan, and Aswin Crist, When asked would they be in KKR's radar? Balaji replied, "I definitely feel they would be, as each franchise would want to shore up their bowling reserves. Vignesh, Natarajan. and Crist have done exceedingly well in the last few months and I am sure teams will be taking note of their performances,"