The India-England 3-match ODI series is all set to begin. Being played in India, this series has generated a lot of interest as Virat Kohli has just taken over as the captain of the limited overs team from Mahendra Singh Dhoni while the latter will be playing just as a player after almost 10 years.

It will be fascinating to see which way the series goes and what engrossing moments emerge from it. Both the teams have had some really intriguing contests over the years and hence it is the perfect time to have a look at some interesting statistics and records about the India-England ODI history.
Best bowling figures: Ashish Nehra's astounding match-winning spell of 6-23 in the 2003 World Cup game between India and England at Durban remains the best bowling figures in India-England ODI history.
Best batting performance: Andrew Strauss' brilliant 158 off 145 balls in the India-England league match at the 2011 World Cup at Bangalore remains the highest individual score by a batsman between the two teams.
Most number of runs: India's Master Blaster Sachin Tendulkar holds the pole position in this category with 1455 runs in 37 matches at a terrific average of 44.09 and two hundreds and 10 fifties.
Most number of wickets: England's star swing bowler James Anderson tops this list with 40 wickets in 31 matches at an average of 33.52 and a best of 4-18.
The most sixes: It is ex-Indian captain Mahendra Singh Dhoni who, with 36 sixes in 41 matches, holds the record for the most sixers against England in ODIs.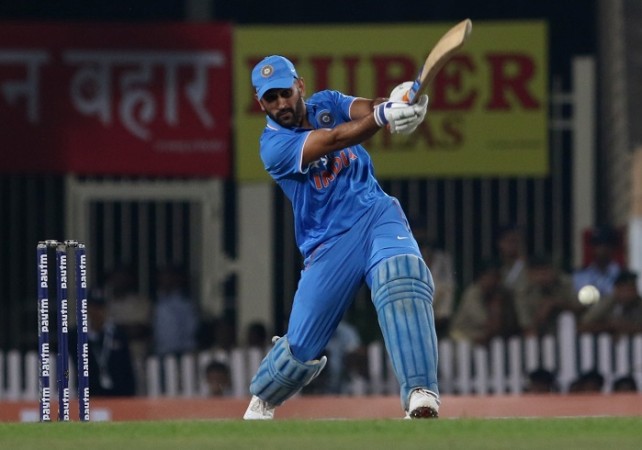 The best average: With an average of 65.07 in 24 matches, it is India's Mohammad Azharuddin who holds the best average in India-England ODIs.
Most hundreds: India's star batsman Yuvraj Singh leads this list with three hundreds (and seven half-centuries) in 34 matches. His highest is 138 * at Rajkot in 2008.
Most number of runs given in a single innings by a bowler: James Anderson holds this rather unpleasant record when he conceded a whopping 91-1 in 9.5 overs at a shocking economy rate of 9.25 in the India-England league match at the 2011 World Cup at Bangalore.
Most number of runs scored by a batsman in a series: England's solid middle-order batsman Ian Bell scored an impressive 422 runs in 7 matches in the 7-match ODI series between the sides in 2007 held in England. Bell's runs came at a striking average of 70.33 and contained a hundred and two fifties.
Most number of wickets taken by a bowler in a series: Right-arm medium-pacer Paul Jarvis, who took 15 wickets in the 6-match ODI series between the two teams held in India, holds this record. Jarvis got his wickets at an average of 16.60 with a best of 5-35.
Highest team score: India's massive 387-5 in an ODI at Rajkot in November 2008 remains the highest team score in the two teams' history.
Largest margin of victory: Was achieved when England defeated India by 202 runs in an ODI at Lord's way back in June 1975 – the first match of the Prudential World Cup.
Most dismissals by a wicket-keeper: Mahendra Singh Dhoni, with 48 dismissals (34 catches and 12 stumpings) in 41 matches, holds this record.
Most catches by a fielder: England's Paul Collingwood leads this list with an impressive 24 catches from 34 matches.
Highest ever partnership: Gautam Gambhir and Virat Kohl's unbeaten match-winning 209-run partnership for the third wicket in an ODI at Delhi in October 2011 is at the pole position.