5. Adam Gilchrist – 67 dismissals:
One of the most brilliant wicket-keepers of all time also did incredibly well in the IPL, despite playing for six seasons only. Gilchrist represented Deccan Chargers and Kings XI Punjab in the IPL and was expectedly fantastic for them. He was always spirited and never let the situations get to him. Smooth, fast and clean were the three traits that describe Adam Gilchrist's performance in the IPL perfectly. In 80 IPL matches, Gilchrist effected 67 dismissals – 51 catches and 16 stumpings. A truly wonderful performance.
---
4. Naman Ojha – 69 dismissals:
Despite being a little tall, Naman Ojha has been very good behind the stumps for the Delhi Daredevils, Rajasthan Royals, and Sunrisers Hyderabad. He is very clean and smooth and rarely misses opportunities. He takes sharp catches and moves around with the bowlers effectively. In 98 matches, Ojha has made 69 dismissals – 59 catches and 10 stumpings. Another pretty superb underrated performance in the league.
---
3. Robin Uthappa – 75 dismissals: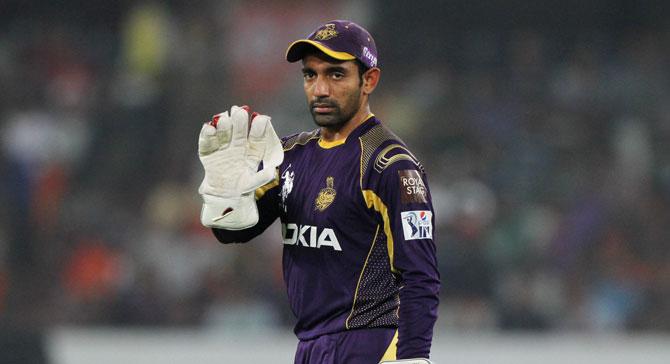 That despite being a makeshift wicket-keeper, he stands third in this list is quite incredible. Because wicket-keeping isn't Robin Uthappa's permanent job he has faltered many times. He has fumbled catches and missed crucial stumpings. However, he has also been very good behind the stumps on most occasions, especially for Kolkata Knight Riders. In 135 IPL matches, Uthappa has made 75 dismissals – 49 catches and 26 stumpings. An excellent record indeed.
---
2. MS Dhoni – 89 dismissals:
Easily one of India's best wicket-keepers ever, MS Dhoni has also been incredible behind the stumps in the IPL. He has been swift, clean and always active. That he always been the captain adds to the pressure. But Dhoni never lets it show and goes about his job with great precision. In 143 IPL matches, Dhoni has done 89 dismissals – 62 catches and 27 lighting-fast stumpings. Even today, he continues to go strong.
1. Dinesh Karthik – 98 dismissals:
---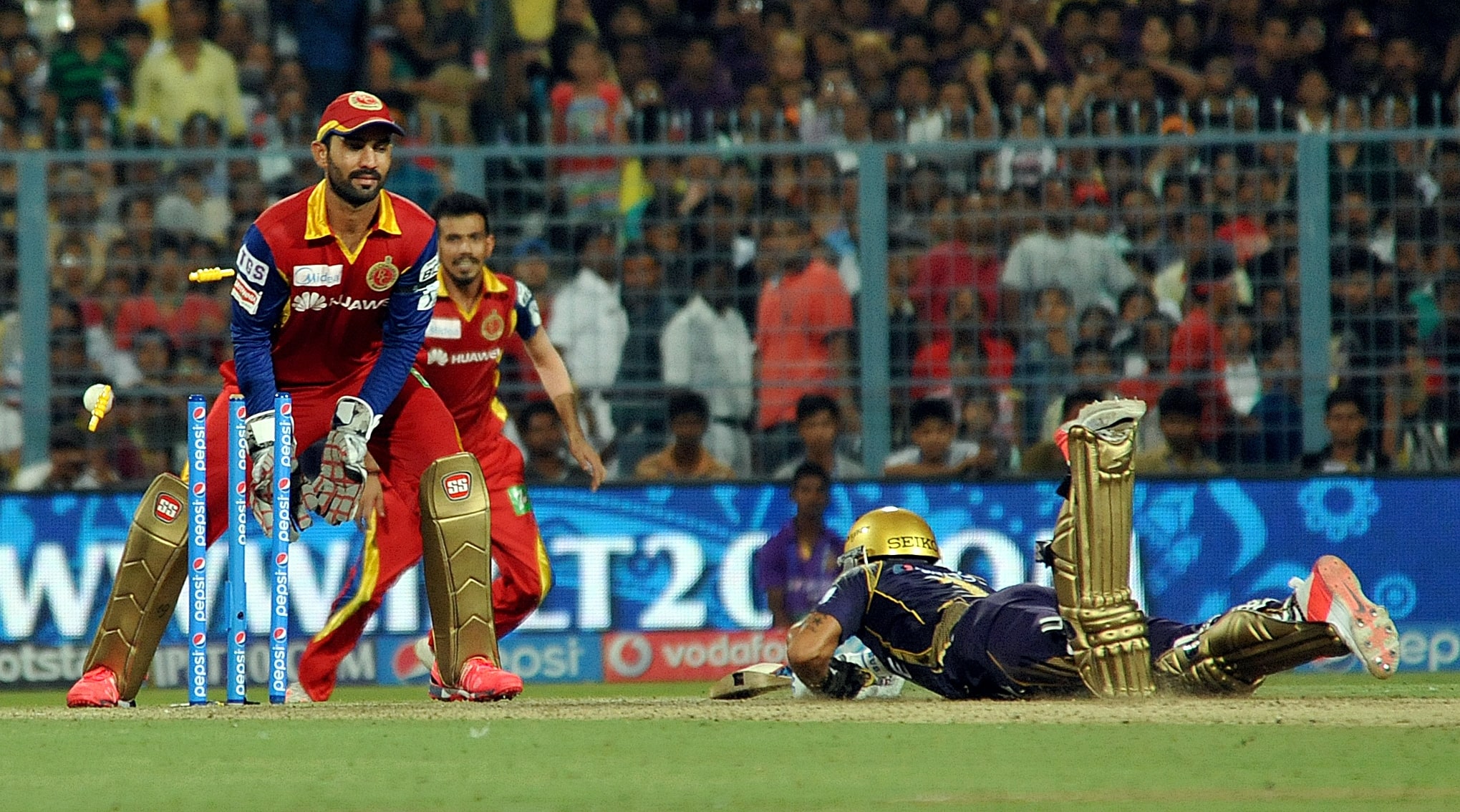 He has represented various sides in the tournament. And even though Dinesh Karthik might not have always excelled with the bat, his glove work has been outstanding. While playing for the Delhi Daredevils, Gujarat Lions, Kings XI Punjab, Mumbai Indians, and Royal Challengers Bangalore Karthik has effected 98 dismissals – 72 catches and 26 stumpings – in 138 matches. He has indeed been a very low-profile but extremely successful wicket-keeper of the IPL.