Bowling is never easy in the IPL. Flat tracks, small grounds, and big bats make it easy for batsmen to plunder bowler for runs. However, there are instances when bowlers completely lose the plot and are hammered so viciously all around the stadium, that their eventual figures become an embarrassment.
Here we look at the five most expensive spells in the tournament's history:


5. Ashok Dinda 4-0-63-0
 Mumbai Indians v Pune Warriors, 2013
Bowling inexpensively in the IPL had never been the trait of fast bowler Ashok Dinda. And in this match against the Mumbai Indians, he showed that once again. Playing for the Pune Warriors, Dinda started horribly with a wide followed by four scintillating boundaries by Sachin Tendulkar. He was later taken to the cleaners by Rohit Sharma all around the Wankhede and ended up with dreadful figures of 4-0-63-0. The spell allowed Mumbai to amass 183 runs on the board and clinch the game by 41 runs.
---
4. Varun Aaron; 4-0-63-2
Delhi Daredevils v Chennai Super Kings, 2012
In the second qualifying final between Delhi Daredevils and Chennai Super Kings, it was Delhi's Varun Aaron who gave Chennai the advantage through his poor bowling. Bowling full tosses, wide balls and many down the leg-side, Varun allowed the Chennai batsmen to score heavily through him in the all-important match and notch up a mammoth score of 222 while batting first. Aaron's abysmal spell of 4-0-63-2 helped Chennai win this game by 86 runs.
---
3. Sandeep Sharma; 4-0-65-1
Sunrisers Hyderabad v Kings XI Punjab, 2014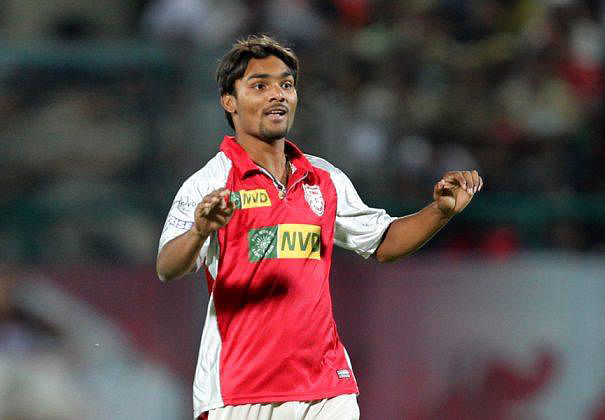 Swing bowler Sandeep Sharma was a revelation for the Kings X1 Punjab in the 2014 season with his swing and seam. In this particular match, Sandeep bowled his first two overs for just 13 runs. His next two overs, though, cost him 26 runs apiece and he ended up with horrible figures of 4-0-65-1. Sandeep just caved in to pressure and became wayward. The spell didn't prove costly for Punjab as they won the match by 6 wickets.
---
2. Umesh Yadav; 4-0-65-0
Delhi Daredevils v Royal Challengers Bangalore, 2013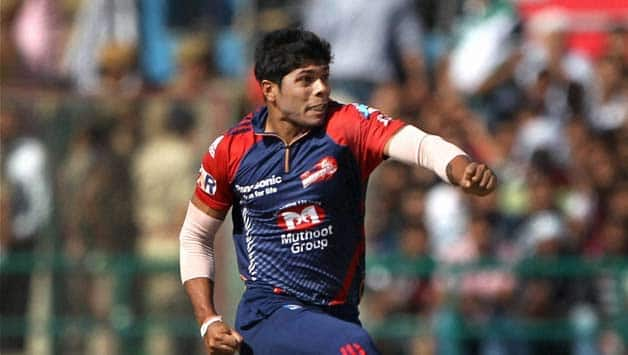 Known to be always on the expensive side, pace bowler Umesh Yadav, representing Delhi Daredevils, completely lost the plot against Royal Challengers Bangalore at Delhi. He kept bowling wide and down the leg-side and was carted for easy runs all around. Umesh was smashed for 24 runs in the 18th over and had figures of 4-0-65-0 that helped Bangalore post 183 and win the game by 4 runs.
---
1. Ishant Sharma; 4-0-66-0
 Sunrisers Hyderabad v Chennai Super Kings, 2013
This was the match where the wheels completely came off from Ishant Sharma. Normally, a decent enough quick bowler in the IPL, Ishant simply couldn't stand up to the might of the batting powerhouse that was the Chennai Super Kings. After being spanked for three consecutive sixes in his second over, Ishant was taken for 25 runs in his last over to end up with 66 runs in his 4 overs – the worst ever in IPL's history. Chennai made 223 and crushed Hyderabad by 77 runs.