Bowling some tight overs can be crucial in the IPL where batsmen are always on the lookout for scoring heavily. And delivering a string of dot balls can, in fact, turn out to be match-winning. Hence, those bowlers who have been successful in bowling regular dot balls through successive seasons of the IPL need to be lauded.
Here we look at the top five bowlers in IPL history with the most dot balls bowled.
5. 891 Dots – Ravichandran Ashwin (Rising Pune Supergiants, Chennai Super Kings):
It was the IPL which brought off-spinner Ravichandran Ashwin into prominence and it is here that he keeps excelling the most. He has often be used for opening the bowling and in the middle-overs where Ashwin manages to keep the batsmen in check through his wily off-breaks and carom balls. In 111 matches so far, Ashwin has delivered an impressive 891 dots. With his current form, he is likely to increase that tally this season.
---
4. 966 Dots – Harbhajan Singh (Mumbai Indians):
The Indian off-spinner has been the ace bowler for the Mumbai Indians since the first season itself. He bowls a tight line and rarely offers any loose deliveries. It is difficult to get under him and hence Harbhajan produces a lot of productive overs in the middle. With his bag of doosras and off-breaks, Harbhajan Singh has delivered an astounding 966 dots in 125 IPL matches. A stupendous effort indeed.
---
3. 970 Dots – Lasith Malinga (Mumbai Indians):
Through all its nine seasons, Sri Lanka's 'Slinga Malinga' has been the most dangerous death bowler in the IPL's history. With his slingy action and an ability to bowl consistent toe-crushing yorkers at the death, Malinga is the most difficult bowler to handle. It is hence natural that Malinga, apart from the several wickets he takes, also bowls a lot of dot balls regularly. In 98 IPL matches, Malinga has hurled 970 dots. And given how he has been resurrecting his form of late, the number is surely going to increase this season.
---
2. 978 Dots – Dale Steyn (Gujarat Lions, Royal Challengers Bangalore, Sunrisers Hyderabad, Deccan Chargers):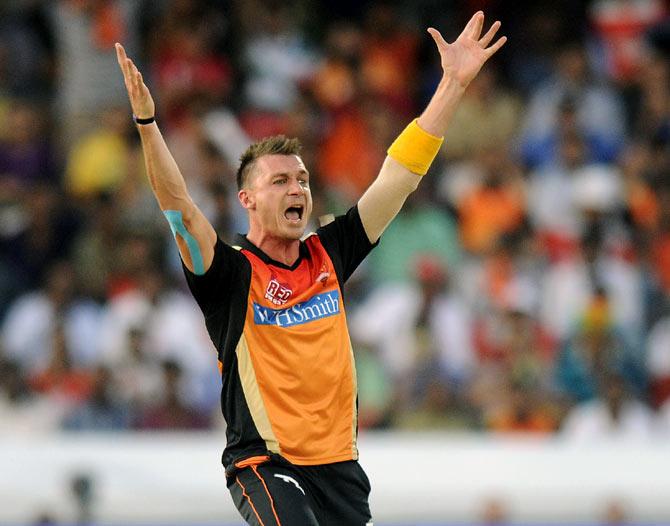 The fiery South African pace bowler has had some ups and downs in the IPL but he has always managed to bowl some tight overs for his respective teams. With his great pace and swing along with strict lines, Dale Steyn has managed to bowl a whopping 978 dots in 90 IPL matches till now. If he wasn't struggling with injuries, Steyn would have surely been at the top of this list.
---
1. 1035 Dots – Praveen Kumar (Gujarat Lions, Kings XI Punjab, Royal Challengers Bangalore, Sunrisers Hyderabad):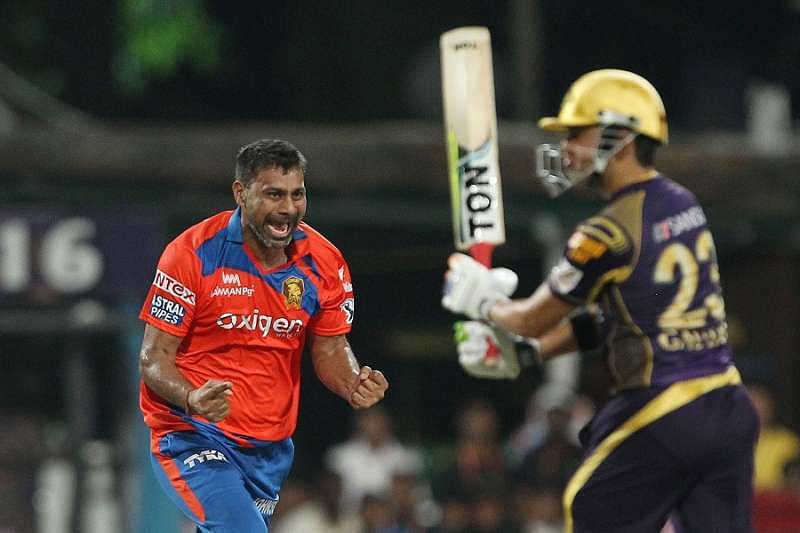 The Indian swing bowler has had a wealth of experience and bowls with a lot of patience and dexterity. Praveen Kumar is famed for his nagging lines and stump-to-stump bowling which make it really difficult for batsmen to hit him across. He also has slow yorkers up his arsenal and uses it judiciously in the death overs. Praveen Kumar has bowled an incredible 1035 dots in the IPL in 113 matches – the most by any bowler in the tournament.